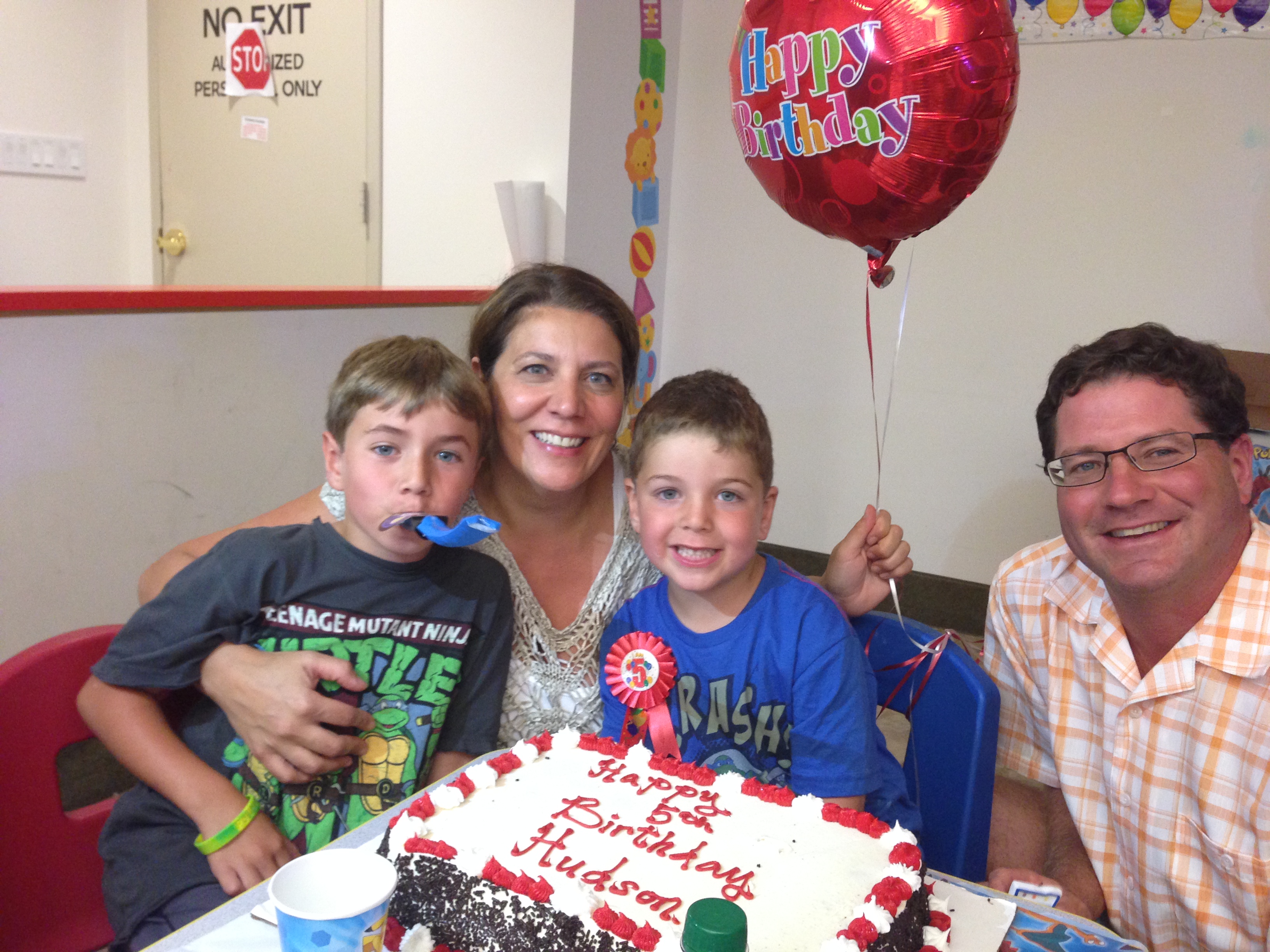 I am fundraising for Lyme and tick disease research because of my experience with this illness back In 2011. Ticks are everywhere, backyards, schools, playgrounds, soccer fields, in addition to the woods. My goal is to raise awareness for the prevention of tick diseases, help raise funds towards research for better testing and treatment of illnesses caused by ticks.
In 2011, after a camping trip, I started to feel very sick. I had flu like symptoms with fever and chills. I never saw a tick or had a bull\'s-eye rash. My illness progressed rapidly into many symptoms including brain fog, extreme muscular pain, pins, needles and feelings of numbness all throughout my body. The numbness spread from my legs to my back to my face. I felt that something was taking over my body and that I was heading towards a rapid decline in my health. I actually felt like I was becoming paralyzed.
My primary care physician was very dismissive of my symptoms. After insisting she perform some tests to try to figure out what was wrong with me she complied. The results of those tests were negative. After several months with no answers, I insisted that the doctor test me for lyme disease. The results took almost 2 weeks to get back and they were positive. They were CDC positive meeting the government standards for early lyme disease. My doctor called to tell me the good news that I was positive for lyme and all I needed was a short course in antibiotics.
For me, the 3 weeks of doxycycline did nothing. When I went back to the doctor for help, she sent me to see the groups infectious disease doctor. When I walked into his office he asked why I had come to see him. Surprised, I said because I have lyme disease. He countered by saying that I didn\\\\\\\'t have it any longer because I had 3 weeks of antibiotics. I told him that my symptoms were not better and were getting progressively worse. He replied that there must be something else wrong with me. However his tone was implying something was mentally wrong with me. I was floored.
I called a friend for help who worked at NY Presbyterian Hospital and arranged for me to see a top neurologist. The neurologist performed many tests and decided to refer me to another neurologist at Stonybrook in Long Island who specialized in lyme disease and multiple sclerosis. That neurologist concluded I had neurological lyme disease and I needed to have intravenous antibiotic treatment to penetrate the blood/brain barrier to cure me. I needed to get a PICC line surgically inserted into my arm and a home health care nurse to set me up and check on me weekly for a month of treatment. The insurance company denied this treatment and the doctor (who was a nationally recognized doctor for writing the protocol on multiple sclerosis treatment) had to appeal the decision. On appeal the insurance company granted only a maximum 30 day treatment. The doctor told me she could not give me a day more than that.
I then began consulting with a local lyme disease doctor (who did not take insurance). He strongly felt that I would need several months of IV treatment. After my month was over with the neurologist, I continued treatment out of pocket with my local lyme doctor. He concluded that I had also contracted co-infection (multiple diseases) including Babesia and Bartonella. In addition to IV treatment, I now began treatment for these other diseases.
After 7 months of IV antibiotics and 15 months of other medications, I had turned the corner. During this time, I had to run my law practice and take care of my two sons, then 4 and 2. It was the hardest time of my life. I felt at times that I was dying and if not dying, my health had declined so rapidly that I could barely function.
Today it is my mission, together with the Global Lyme Alliance, to raise awareness of tick related diseases. To raise awareness with parents, children, schools, camps and primary care physicians about both prevention and recognition of early symptoms. Also to provide funding for physician training in tick related diseases, better diagnostic tests and treatment of tick related illnesses.