Event Closed
The event director has closed online registration for this event.
Event Information
About our 10K and 5K Races
Registration Starts at 7:30 am. Both courses are USTAF Certified. First 300 receive long sleeve T-shirt, Custom Race Bibs. 10K starts at 9:30 AM and 5K starts at 10:00 AM.
Post Race Brunch
Join us after for Mimosas, Bloody Marys and Brunch at the Dockside Restaurant, Centre Street, Malden (Just beyond the finish line)
Course Maps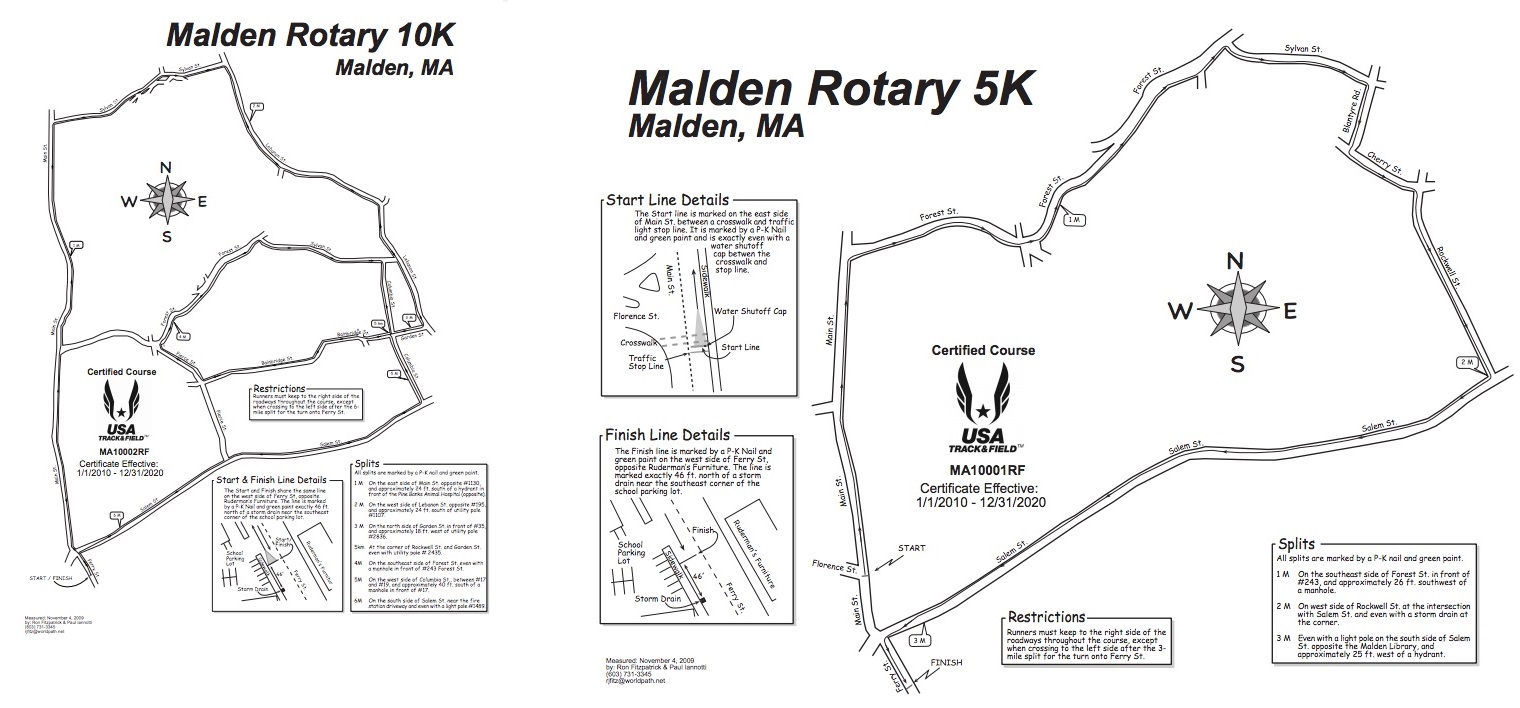 Team Registration Style
Please select a method of registration below:
Join a Team: Pick from a list of team names on the next page and join your team.
Create a Team: Once you create a team, participants can join your team under the "join a team" option above.
Individual Registration: Register as an individual participant.
In consideration of being permitted to participate in the Malden Rotary Road Race, I hereby for myself, heirs, executors, and administrators: (1) acknowledge that I am in proper physical condition for this activity; (2) acknowledge that this activity will take place on public roads that are open to the public during the activity, (3) understand that the activity involves RISKS AND DANGERS OF SERIOUS BODILY INJURY AND DEATH; and (4) accept full responsibility for any risks and all any for any losses, costs and damages that I incur, and therefore (5) waive and release any and all rights to claim damages or bring suit that I may have against the Malden Rotary, any and all sponsors, hosts, agents, representatives, successors and assigns for any injuries suffered to me or my property during this activity, during treatment arising from my participation, or while traveling to or returning from. Furthermore, I agree to indemnify each release from any litigation expenses, loss, liability, damage or cost from any person who makes any claim related to my participation in this activity.