Event Closed
The event director has closed online registration for this event.
Event Information
About This Event
Celebrate Cinco de Mayo at the Greater Zebulon 5k!

9:00 AM Start time,

Back lawn of the Zebulon Municipal Building 1003 North Arendell Avenue, Zebulon
Event Info
All events start @ 9 a.m.

Entry Fees (includes race bib, and t shirt):
5k Run or Walk $25 thru April 13
5k Run or Walk $30 April 14 thru May 01
5k Run or Walk $40 May 02 through Day of Race (t shirt sizes may be limited)

T Shirt Size XS, S, M, L, XL, XXL

Optional:
Kids Dash with Muddy the Mudcat Free

1 Mile Walk $15

Additional T Shirt (before April 13) $15

Additional T Shirt (April 14 through Day of Race $25

You are only guaranteed a t-shirt if registered before May 1st!!
Course Maps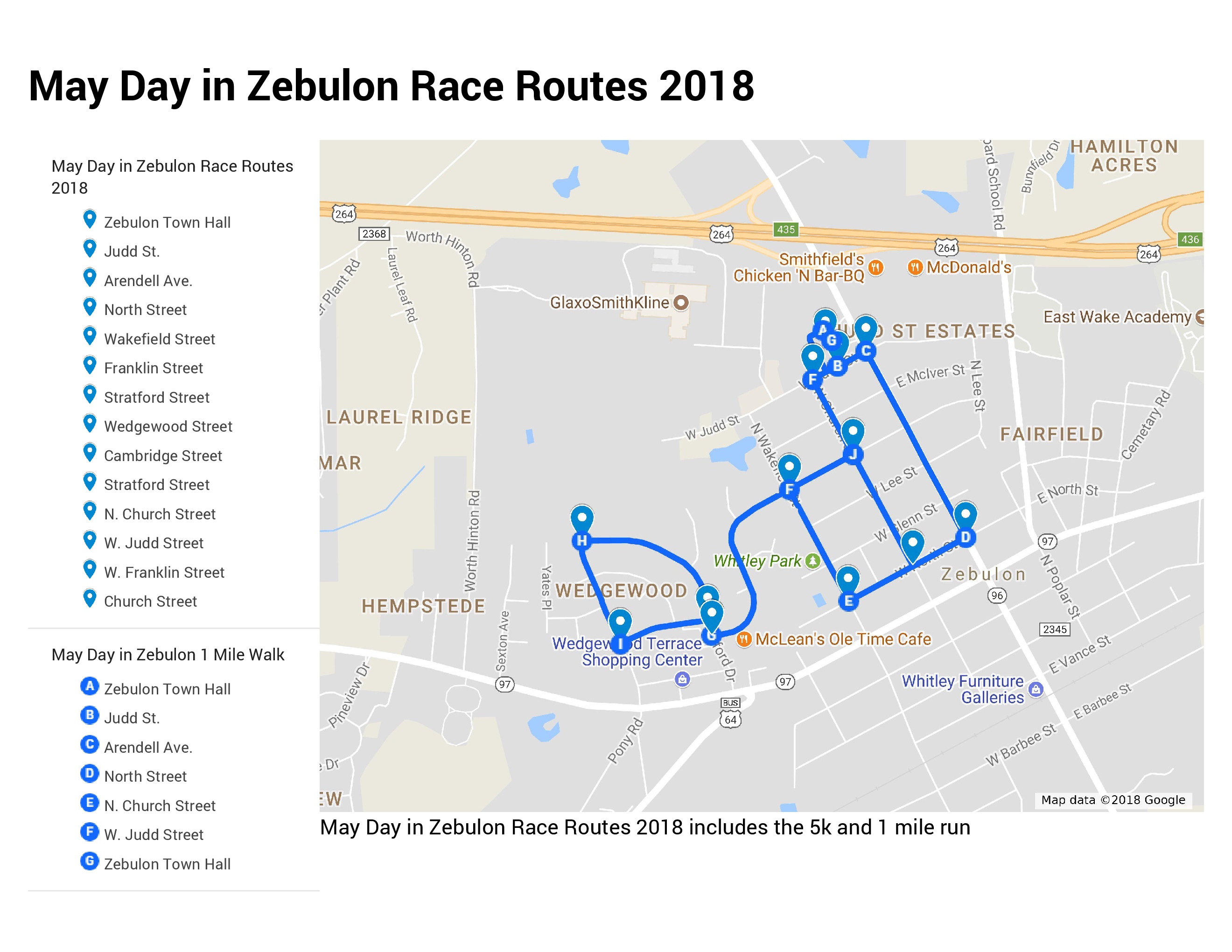 I know that running/walking in a road race is a potentially hazardous activity. I should not participate unless I am medically able and properly trained. I agree to abide by any decision of a race official relative to my ability to safely complete the run. I assume all risks associated with running in this event, including, but not limited to: falls, contact with other participants, effects of the weather, traffic and the condition of the road or trail all such rising known and appreciated by me. Having read this waiver and knowing the facts and in consideration of your accepting my entry, I for myself oranyone entitled to act on my behalf, waive and release Zebulon Chamber of Commerce, RaceWire, race organizers and volunteers, and all sponsors, their representatives and successors from all claims or liabilities of any kind result in from my participation in this event even though that liability may arise out of neglect or negligence on the part of the persons named in this waiver. I grant permission to all foregoing to us any photographs, motion pictures, recordings, or any other recording of this event for legitimate purposes. I understand that pets, skateboards and bicycles are not allowed in this event unless necessary for one of the race organizers or volunteers. I will abide by these guidelines. Race will be held rain or shine. No refunds.