Event Closed
The event administrator has closed online registration for this event.
Event Information
About the Event
Year two of the Falcon 5k will keep the same hilly course through North Grosvenor Dale. Please note that the start time has been moved to 10:05

Come out and help us raise funds to support the students of St. Joseph School!
Previous Results & Course Records
Previous results can be found at https://my.racewire.com/results/34978

Course Records:
Men: 2018 - Austin Scott, 17:32
Women: 2018 - Emily Newman, 21:58
Course Maps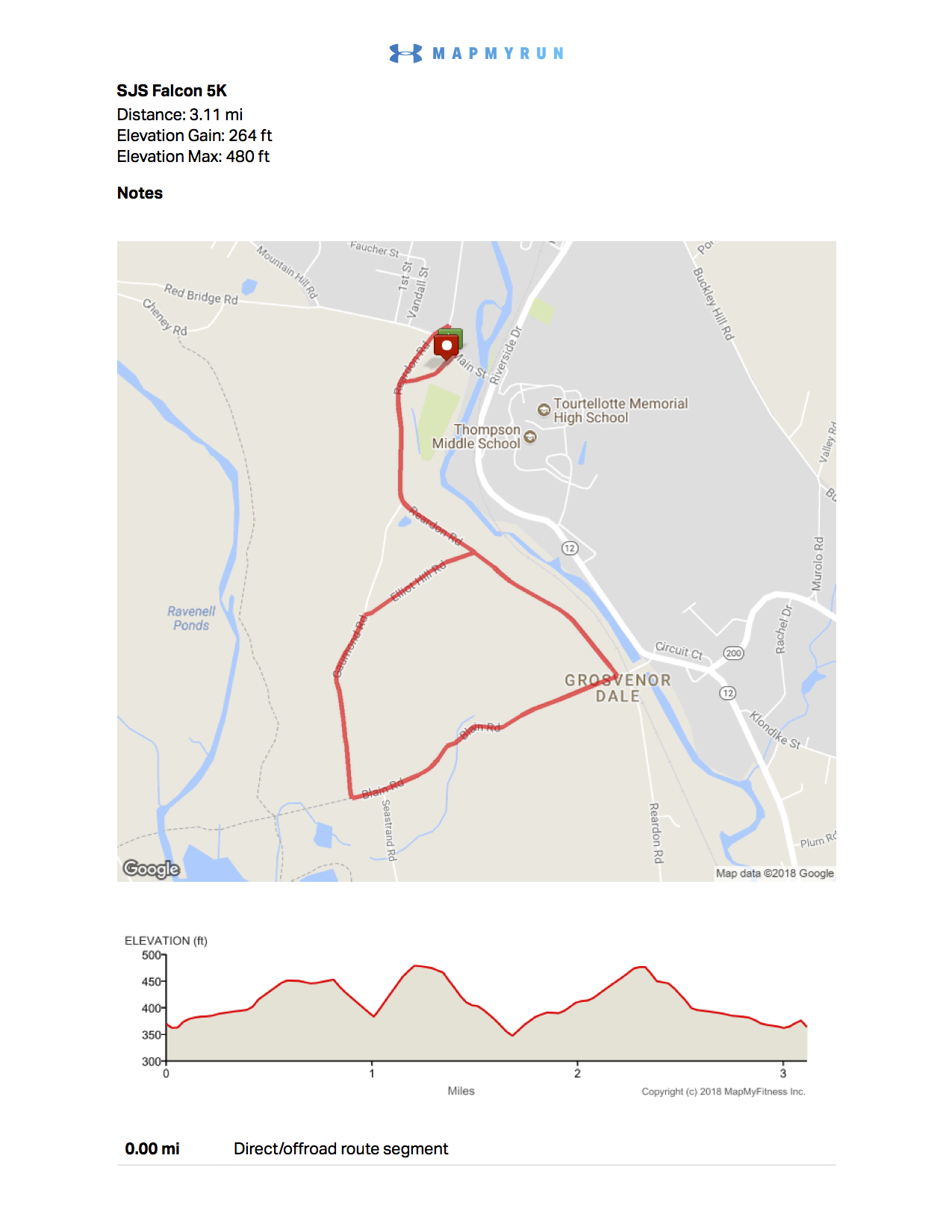 Please enter me as a runner/walker in the St. Joseph School Falcon 5k. My entry fee/donation is enclosed. In signing this form, I for myself, my heirs, executors, and administrators, release St. Joseph School, St. Joseph Parish, the Diocese of Norwich, the race directors, the volunteers, and all sponsors of this race from all liability in the case of injury received as a result of participation in this run. In case of a minor (under 18) this form must be signed by the parent or guardian of entrant. Under age 12 must be accompanied by an adult. SecureFee™ Registration Cancellation Insurance is offered in most states. If purchased, your registration may be covered for one of the covered reasons stated in the policy.