Event Closed
The event director has closed online registration for this event.
Event Information
About This Event
Sign up today to run in the first annual Friends of SEPAC Cinco de Mayo 5K/Fun Run. All money raised benefits the Norfolk SEPAC. Our programs and activities are designed to be a catalyst to provide educational opportunities and resources to parents of children with special needs. Early Bird Registration is $20 per family for the Run Fun and $20 per runner for the 5K. Don't forget to order your Race Day T-Shirt! Early Bird rates expire on March 31st. Sign up today!
Course
Cape Cod Estates
Start – Crosswalk at Main and Liberty Lane
Down Main St
Rt onto Medway
Rt onto Truro
Lt onto Barnstable
Rt onto Brewster
Rt onto Wellfleet
Lt onto Barnstable
Rt onto Medway Branch
Lt onto Boardman
Lt back onto Main
Rt onto 115
Rt onto Liberty Lane
Finish
Course Maps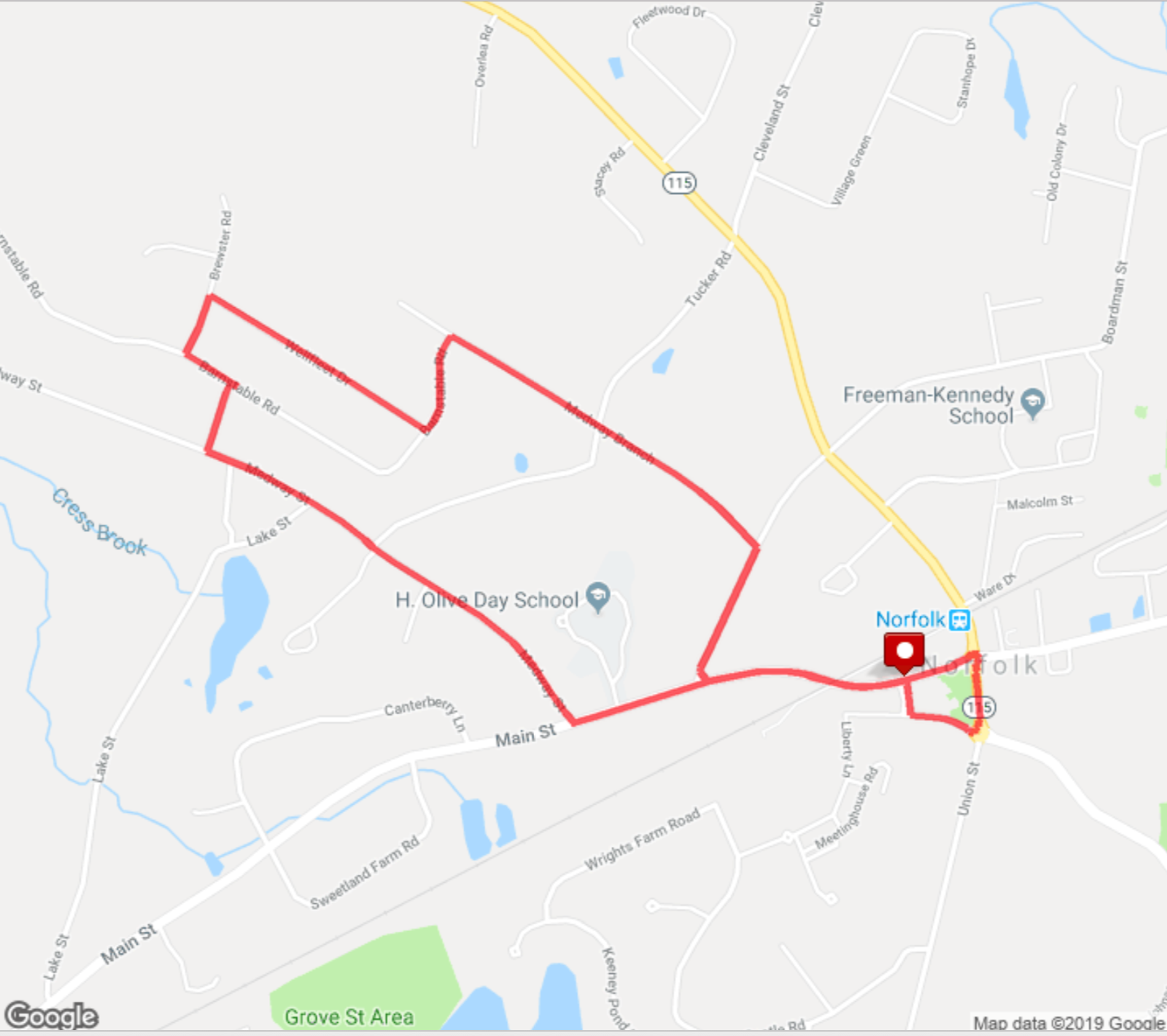 In consideration of you accepting this entry, I, the participant, intending to be legally bound and hereby waive or release any and all right and claims for damages or injuries that I may have against the Norfolk SEPAC, and all of their agents assisting with the event, sponsors and their representatives and employees for any and all injuries to me or my personal property. This release includes all injuries and/or damages suffered by me before, during or after the event. I recognize, intend and understand that this release is binding on my heirs, executors, administrators, or assignees. I also authorize the use of photographs or videos that include my image for promotional, informational, or other reasons deemed to be in the best interest of the event. I certify as a material condition to my being permitted to enter this race that I am physically fit and sufficiently trained for the completion of this event and that my physical condition has been verified by a licensed Medical Doctor. By submitting this entry, I acknowledge (or a parent or adult guardian for all children under 18 years) having read and agreed to the above waiver. SecureFee™ Registration Cancellation Insurance is offered in most states. If purchased, your registration may be covered for one of the covered reasons stated in the policy.