Event Closed
The event administrator has closed online registration for this event.
Event Information
Description
Tap into your inner love of trails and test your athletic ability. Join the Bainbridge Island Parks Foundation for our fourth annual 5K and 10K trail run to support trails on Bainbridge Island. The courses traversing our expanding network of Grand Forest trails, start and finish at Battle Point Park.

The Trillium Trail Run is a timed event. You will receive your race packet at registration, which includes your timing chip integrated race bib.


For more information on this event, visit:
http://biparksfoundation.org/get-involved/upcoming-events/

FAQ's

Packet pick-up/day of race details?
Pre-registrated can check in at Battle Point Park picnic shelter starting at 8:15 a.m. on the morning of the race.

What are my transport/parking options getting to the event?
If you are coming from Seattle on race day the 7:55 a.m. ferry is the latest ferry you can take in order to arrive in time.

Park at Battle Point Park and meet us at the picnic shelter for check-in.

When does pre-registration close?

Midnight Wednesday, May 8th is the latest that you can preregister for the event.

Can I register on the day of the run?

Day of race registration will begin at 8:15 a.m. on the morning of the event. Registration cost for 5k is $35, 10k is $40. Cash or check only will be accepted.

What can/can't I bring to the event?

For the safety of all participants, dogs and strollers will not be allowed on the course.

Where can I contact the organizer with any questions?

Info@biparksfoundation.org or 206-842-4971

Is my registration/ticket transferrable?

Your registration is not transferrable or refundable.

Course Maps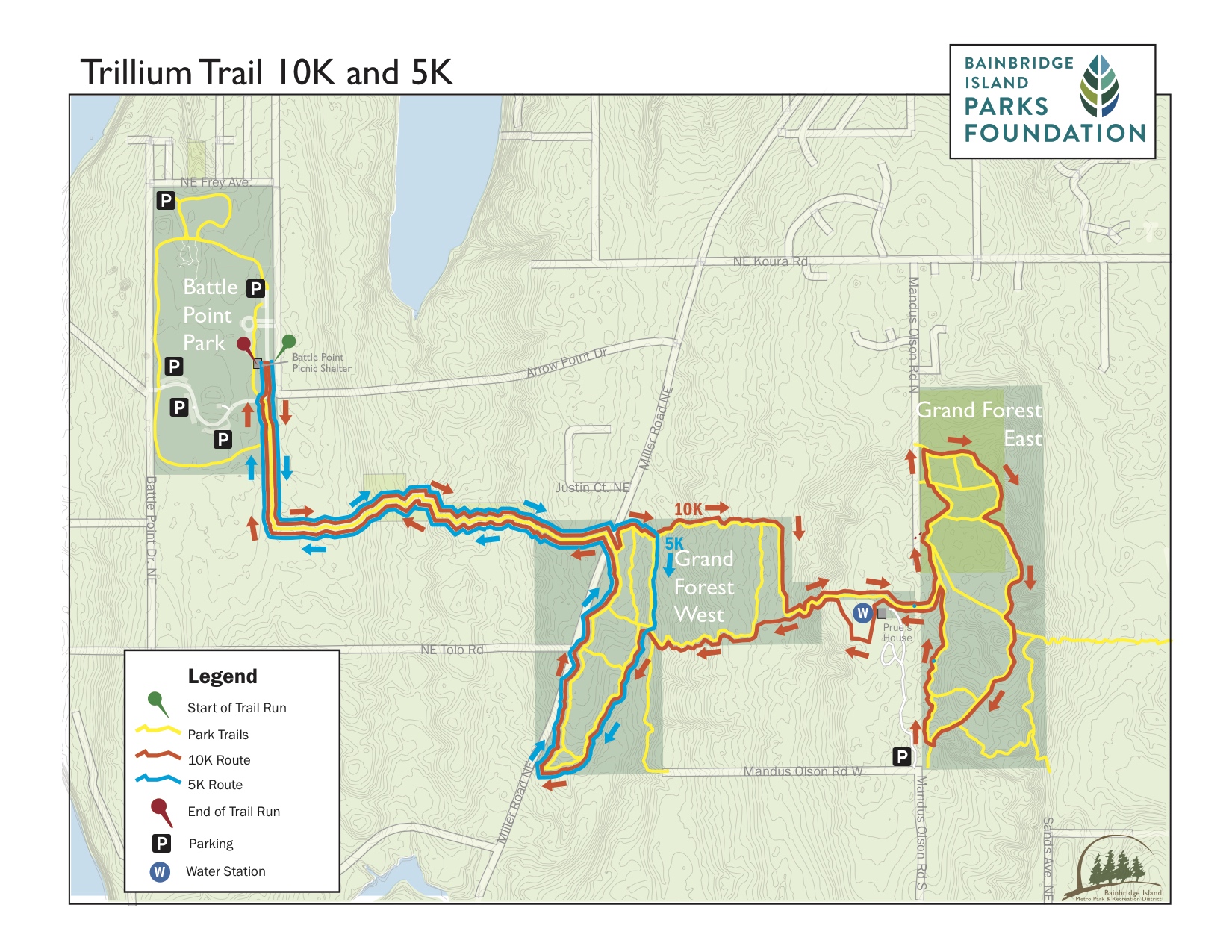 Sponsors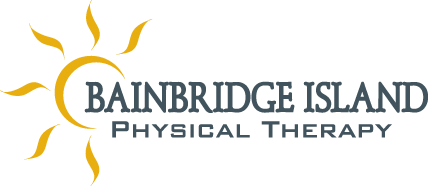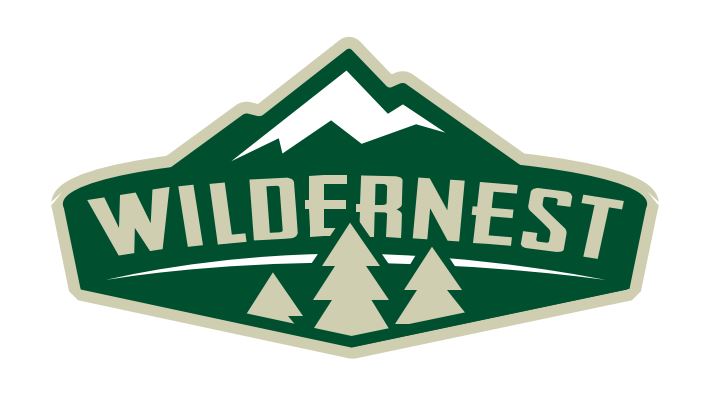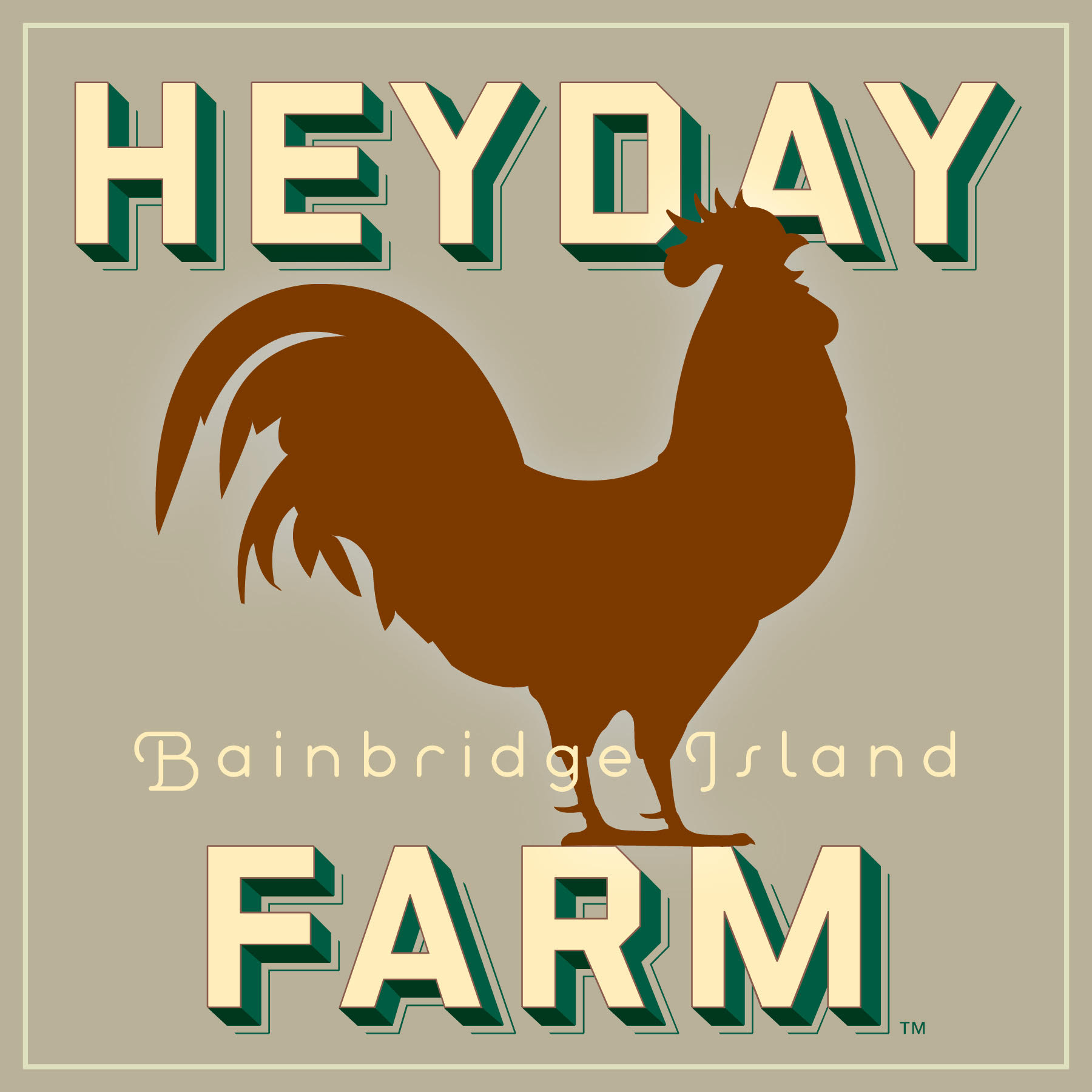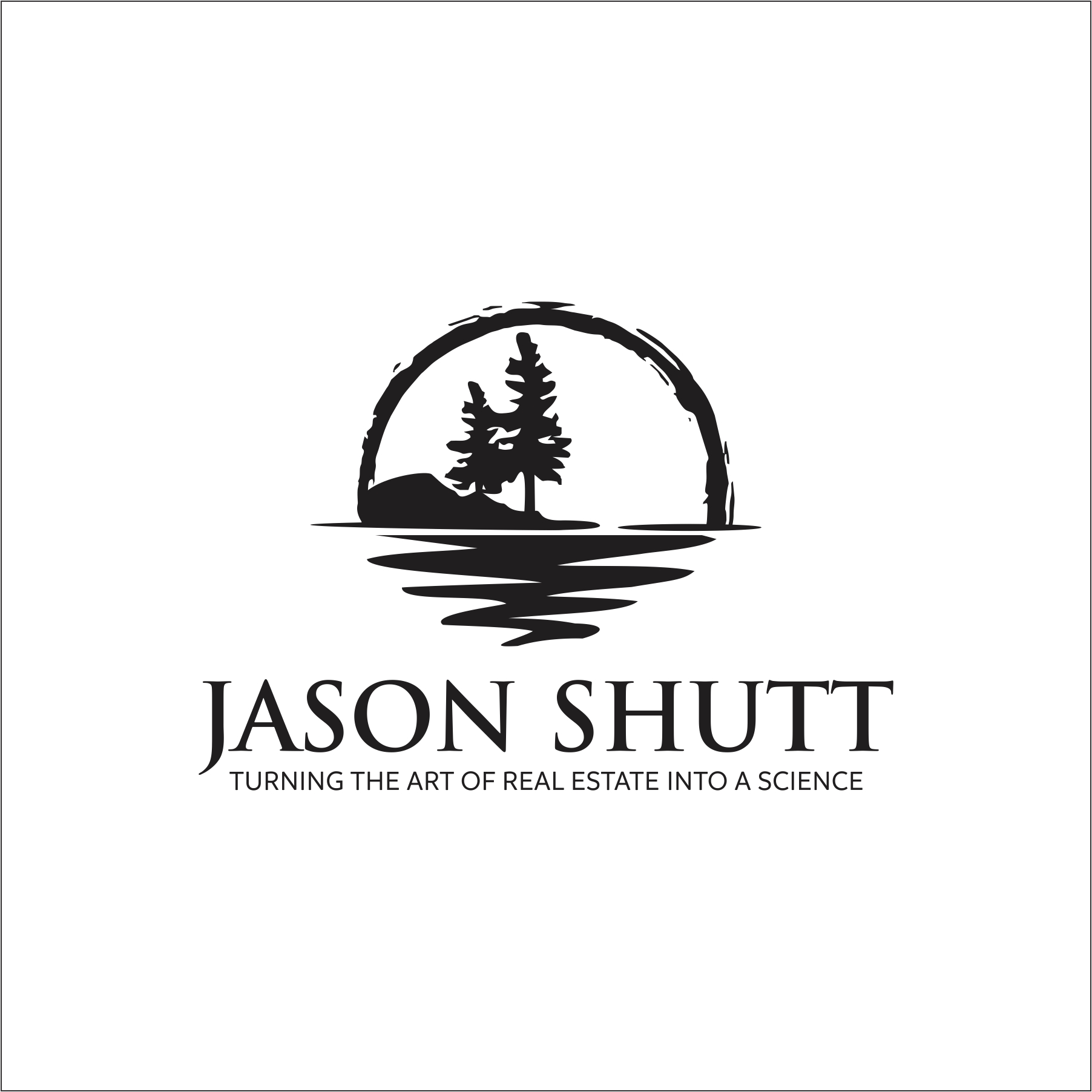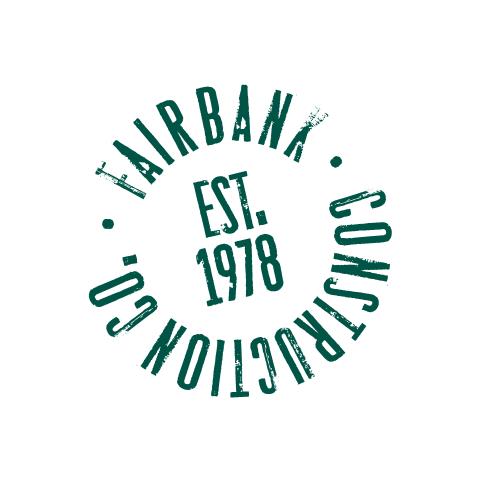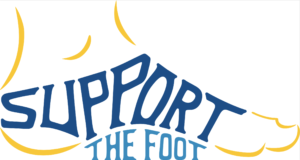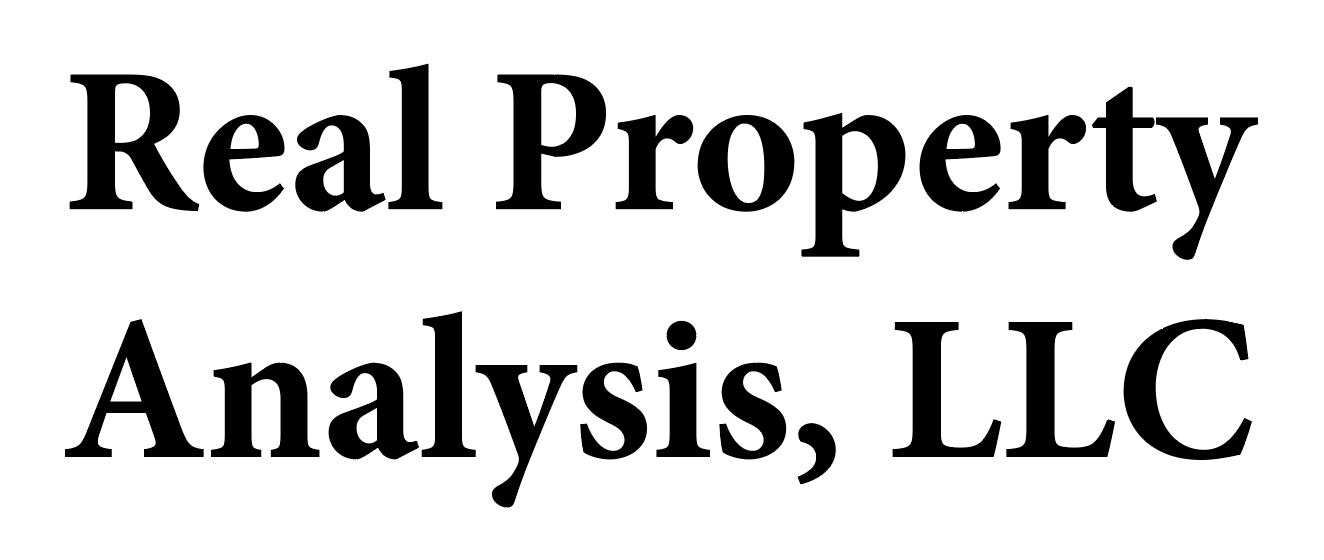 WAIVER & RELEASE: 1. I understand that there are no entry refunds, exchanges, transfers or rollovers, and that my assigned number is not transferable under any circumstances. 2. I know that trail running is potentially dangerous. The dangers include but are not limited to falling; colliding with other persons, vehicles, or animals; known or unknown medical conditions; effects of the weather; traffic, and other conditions of the trails and roads. All such risks are known and appreciated by me. 2. I know that I should not participate in this trail run unless I am medically able and properly trained. I attest that I am physically fit, have sufficiently trained for the completion of this event, and have no known medical condition that will prove harmful to me or others. 3. Having read the above, in consideration of acceptance of my entry fee, I, for myself and anyone entitled to act on my behalf, waive and release the Bainbridge Island Parks Foundation, Bainbridge Island Metropolitan Park District, participating sponsors, and their employees, representatives, and volunteers, from all claims or liabilities of any kind arising out of my participation in this event, even though that liability may arise out of the negligence or carelessness on the part of persons named in this waiver. 4. A parent must sign if an entrant is under 18 years of age. This is to certify that, in addition to the aforementioned liability release, the child has permission to participate in the event, is in good physical condition, and that Bainbridge Island Parks Foundation and Bainbridge Island Metropolitan Park District may authorize any necessary medical treatment. 5. I assume and will pay my own medical & emergency expenses in the event of an accident, illness, or other incapacity regardless of whether I have authorized such expense. I hereby authorize the disclosure of medically related information concerning my health, injuries, incapacity or medical emergency that may occur in the course of participating in this event and to allow that information to be provided to a family member, friend, or event official. 6. I grant permission to Bainbridge Island Parks Foundation and Bainbridge Island Metropolitan Park District to use photographs or audio/video recordings of me for any legitimate purpose without compensation or further notification. 7. By entering my name below as a participant or parent/guardian of a participant under 18 years of age and submitting this form, I hereby signify that I have read and agree to the terms of the above waiver. NO DOGS, NO STROLLERS