Event Closed
The event administrator has closed online registration for this event.
Event Information
About This Event
The Laprel Family is hosting the 9th Annual Bob Laprel 4 Mile Road Race & 2 Mile Walk to remember our Dad and raise money for the Robert C Laprel Memorial Scholarship.
Awards
Prizes for the Road Race

$125 to overall 1st top male & female
$75 to overall 2nd place male & female
$50 to overall 3rd place male & female
Awards to top three male and female finishers in each age group:
18 and under, 19-29, 30-39, 40-49, 50-59, 60+

Course Maps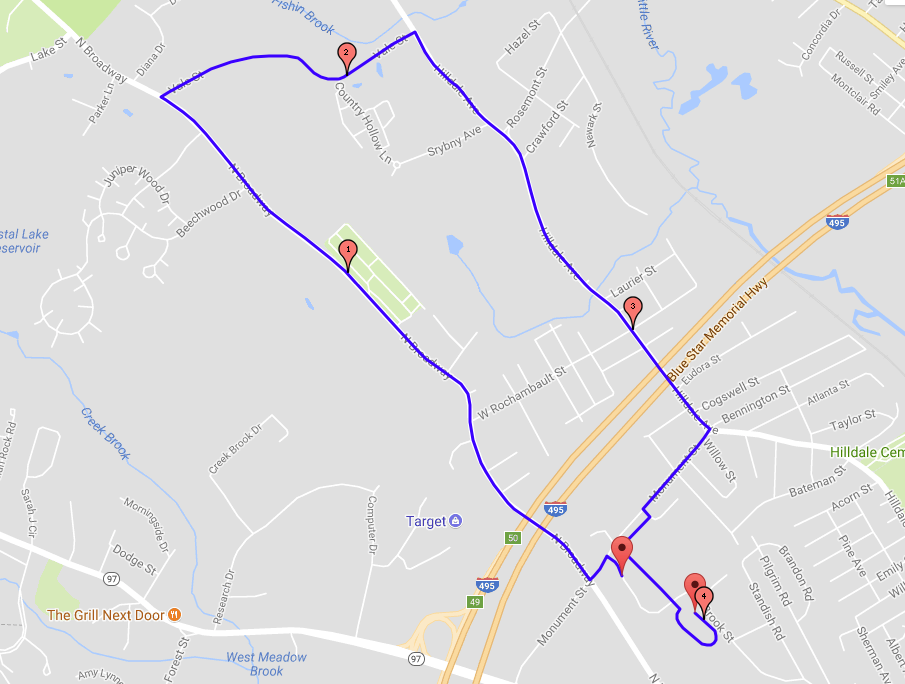 I hereby for myself, my heirs, executors and administrators, waive and release any and all rights and claims for damages I may have against the Sponsors, coordinating groups and any individuals associated with the event, the representatives, assessors and assigns will hold them harmless for any and all injuries suffered in connection with this event. I attest that I am physically fit to compete in the Bob Laprel Road Race. Further, I grant full permission to any and all of the foregoing to use my photographs, videotapes, motion pictures, recordings or any other records of this event for any legitimate purpose. SecureFee™ Registration Cancellation Insurance is offered in most states. If purchased, your registration may be covered for one of the covered reasons stated in the policy.