Event Closed
The event administrator has closed online registration for this event.
Event Information
Race Information
-$30 same day race registration
-pre-race packet pick-up option at Marathon Sports, Mansfield, MA, March 28th, 11-2 pm.
-runners guaranteed a tech t-shirt w/paid registration by March 13th.
-unique awards for top finishers.
-free refreshments at race.
-post race party at Shovel Town Brewery. Includes live music with Dave Spagone and food available to purchase.
Divisions: Top male/female
<12
13-19
20-29
30-39
40-49
50-59
60-69
70+
Course Maps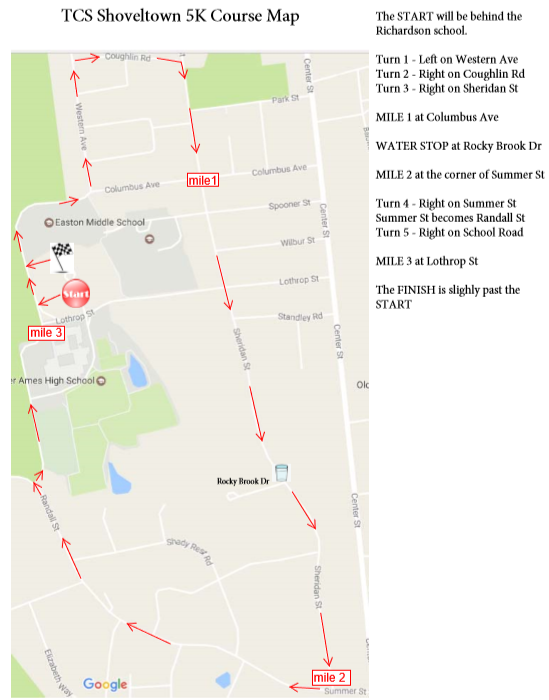 I assume all risks associated with participating in this event, including but not limited to falls, contacts with other participants, the effects of the weather, traffic and the conditions of the road. All such risks being known and appreciated by me. Having read this waiver and knowing these facts and in consideration of the accepting my entry, the town of Easton, Temple Chayai Shalom, Racewire, race officials, volunteers and all sponsors, their representatives and successors are hereby and forever released from any and all claims or liabilities of any kind arising out of my participation in this event. I grant permission to all of the foregoing to use any photographs, motion pictures, recording or any record of this event for any legitimate purpose. SecureFee™ Registration Cancellation Insurance is offered in most states. If purchased, your registration may be covered for one of the covered reasons stated in the policy.