Event Closed
The event administrator has closed online registration for this event.
Event Information
Donations
The 17th Annual Bob Beckert Memorial Fund is canceled due to Covid 19. For those that wish to donate, please use the 'donate only' event, we appreciate your support!
Course Maps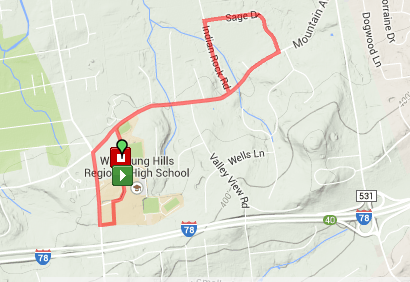 The 17th Annual Bob Beckert Memorial 5k is canceled due to COVID 19. Please consider donating to the Bob Beckert Memorial Fund. Additionally, participants are invited to participate virtually by competing a 5k on your local trail or treadmill. Participants can share photos using the hashtag #Run4RJB or e-mail them to us at Run4RJB@gmail.com. We will share the photos on our facebook page and website. Personal times will not be collected and tracked. We appreciate your support! SecureFee™ Registration Cancellation Insurance is offered in most states. If purchased, your registration may be covered for one of the covered reasons stated in the policy.