Event Closed
The event administrator has closed online registration for this event.
Event Information
Start Time
Run your own 5k anywhere you would like anytime between November 1 and November 30 2020.
Awards
There will be no awards in our 2020 Virtual edition, but results will be posted on line for bragging rights.
T-Shirts
T-Shirts can be purchased for an additional $10.00 above the $12.00 entry fee. These will be mailed in mid-December.
Pre-Registration and bib Pick-up
Due to COVID, there will be no in person registration or bib pick-up. All registration will be on-line, and Racewire will send you a printable bib.
Course Maps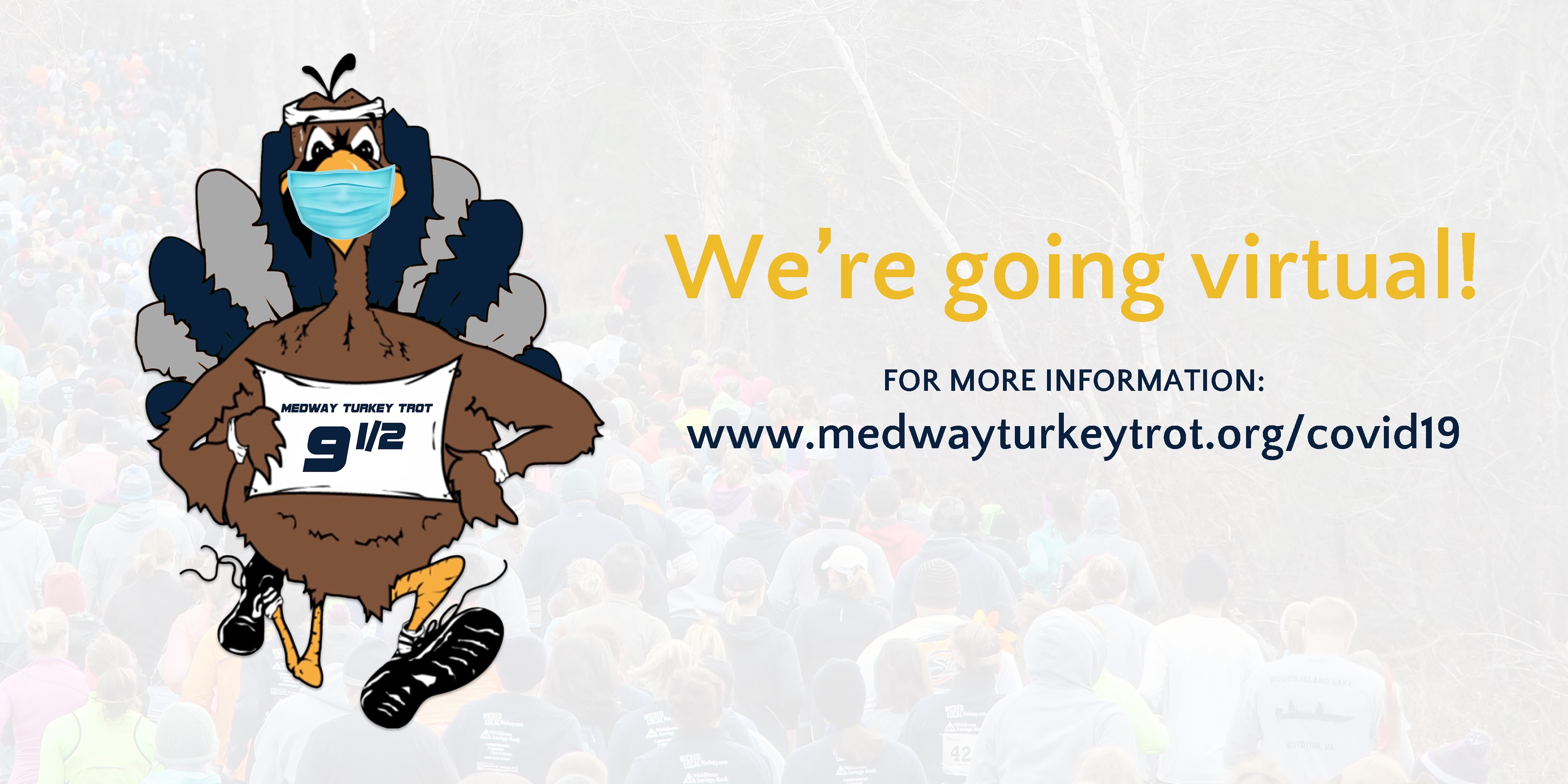 Please enter me in the Medway Turkey Trot Road Race. I agree to assume all responsibility for all risk of damage or injury to me as a participant in this event. In consideration of being accepted as an entrant in the Medway Turkey Trot Road Race, I hereby, for myself, my heirs, executors and administrators, release and discharge all organizations and individuals associated with the race from all claims, damages, rights of action, present or future, whether the same be known, anticipated, or unanticipated, resulting from or arising out of, or in incident to, my participation in this event. I hereby certify that I will not participate in the race unless I am physically fit and sufficiently trained for competition in the race. I also grant permission for the use of my name and/or picture in any broadcast, photograph or other account of this race. I understand that bicycles, skateboards, roller skates or blades, animals, and radio headsets are not allowed in the race and I abide by this guideline.Enter waiver text here. SecureFee™ Registration Cancellation Insurance is offered in most states. If purchased, your registration may be covered for one of the covered reasons stated in the policy.