Event Closed
Online registration has closed. Join us Saturday Oct-30 at the Shattuck Picnic Shelter in Franklin Park for a great day outdoors! 12:00 Race day registration opens 1:30 Pre-race warmup and announcements 2:00 Race start == Registration for virtual runners will reopen Saturday Oct-30 in the evening and will stay open through November-15. Shirts are limited, register early!
Check out these other awesome events by the same organizer!
Event Information
About this Event
THE 8TH ANNUAL SOLE TRAIN 5K ON OCTOBER 30TH WAS A BIG SUCCESS THANKS TO OUR RUNNERS AND SUPPORTERS.

IF YOU MISSED IT, YOU CAN STILL RUN AS A VIRTUAL RUNNER TO ADD YOUR SUPPORT. REGISTER NOW, RUN YOUR OWN 5K, AND SUBMIT YOUR RESULTS ON OUR WEB SITE BEFORE NOV 15TH TO RECEIVE YOUR ST5K T-SHIRT.

Sole Train is a community building and mentoring program that uses running as a vehicle for setting and achieving seemingly impossible goals.
Sole Train connects 250+ students (Young Soles) in grades 5-8 with 100+ adult volunteers (Old Soles), 50% of whom are school staff, at 15 schools across Boston. Sole Train sites practice twice a week during the school year and come together for community building events and races, leading up to Sole Train's culminating goal race: Boston's Run to Remember, a five-mile race or half marathon.
Course Maps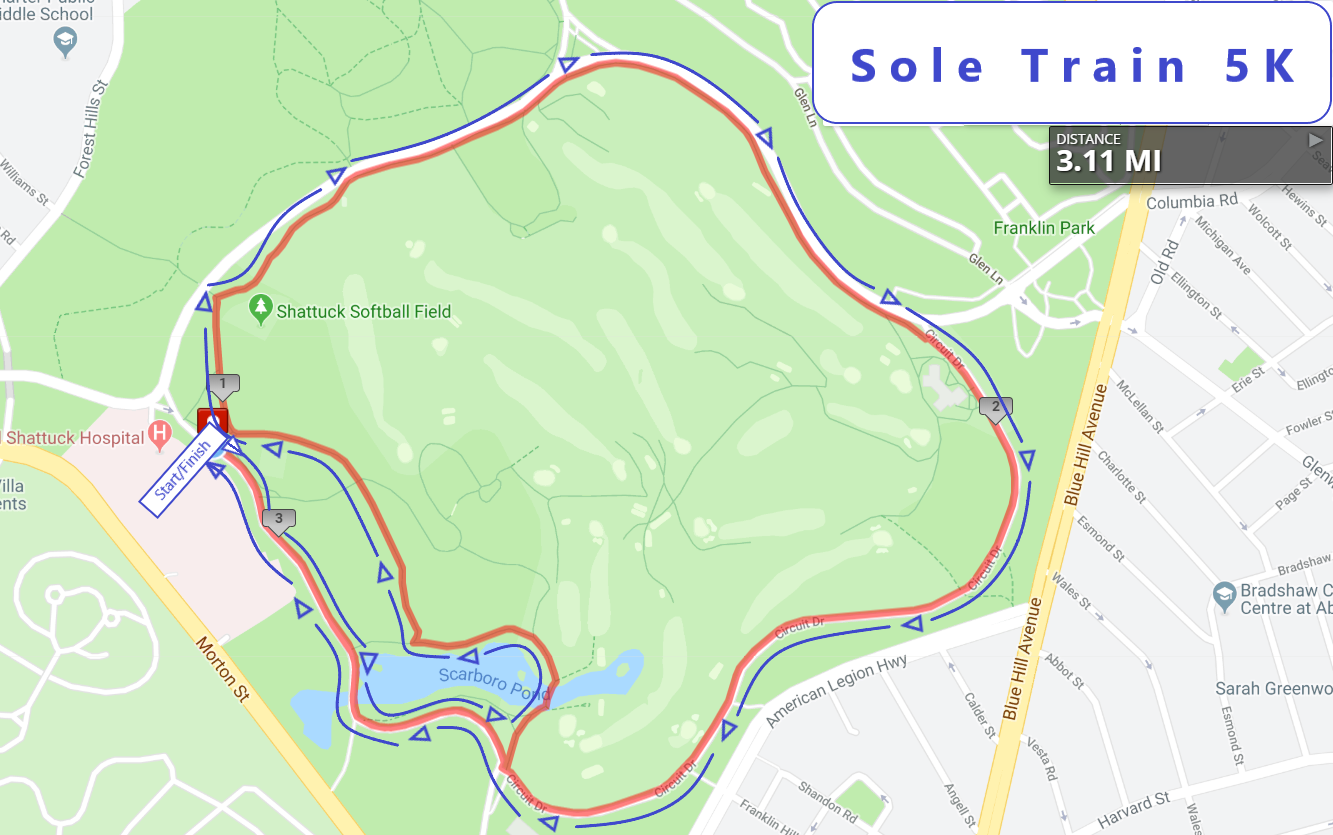 In consideration of your accepting this entry, I, the below signed, intending to be legally bound, for myself, my heirs, my executors and administrators, waive and release and any all rights and claims for damages I may have against the race, and sponsors and their representatives, successors and assigns for any and all injuries suffered by me in said event. I attest that I will participate in this event as a footrace, that I am physically fit and sufficiently trained for the completion of this event. Furthermore, I hereby grant full permission to use my name and likeliness, as well as any photographs and any record of this event in which I may appear for any legitimate purpose, including advertising and promotion. SecureFee™ Registration Cancellation Insurance is offered in most states. If purchased, your registration may be covered for one of the covered reasons stated in the policy.