Event Closed
The event director has closed online registration for this event.
Event Information
About the Atoms 5K
The Atoms 5K raises funds to support four graduating Atoms Student/Athletes with college scholarships. Runners and walkers will follow a gently rolling course through the community surrounding AHS.
Course Maps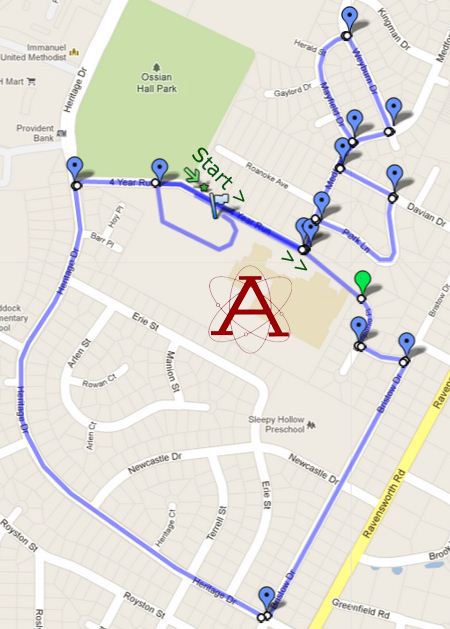 Team Registration Style
Please select a method of registration below:
Join a Team: Pick from a list of team names on the next page and join your team.
Create a Team: Once you create a team, participants can join your team under the "join a team" option above.
Individual Registration: Register as an individual participant.
I acknowledge running a road race is a potential hazardous activity. I should not enter and run unless I am medically able and properly trained. I agree to abide by race official decisions relative to my ability to safely complete this run. I assume all risks associated with this event, including, but not limited to: falls, contact with other participants, the effects of the weather, including high heat and/or humidity, traffic and conditions of the road, all such risks being known and appreciated by me. Having read this waiver and knowing these facts, and in consideration of your accepting my entry, I, for myself and anyone entitled to act on my behalf, waive and release the Annandale Atoms Booster Club and their representatives, successors and assigns, race officials, sponsors, and volunteers from all claims or liabilities of any kind arising out of my participation in this event or carelessness on the part of the persons named in this waiver. I grant permission to all of the foregoing to use any photographs, motion pictures, recordings or any other record of this event for legitimate purpose.