Event Closed
The event administrator has closed online registration for this event.
Event Information
8th Annual Race The Runways
Thank You for choosing to participate in this event. The "Race The Runways" is a MidCoast Triathlon Club (Not For Profit) owned event that supports Veterans No Boundaries. FMI - check out the event website website - www.racetherunways.com
New for 2018
No Course Changes! Same courses for 2018
No Price Increases
Choose Shirt/No Shirt option when registering
Early Start Available for Half Marathon Walkers @ 8:00
New Start Times
1 Miler @ 7:45
Kids Fun Run @ 8:00
5k - 10k 13.1 @ 8:30

Refund & Entry Transfer Information
Race The Runways has a No-Refund Policy

Entry Fees are "Generally" Non Refundable - Why? We must pre-pay for permits, food, shirts, medals, signs etc. In cases of injury or valid emergencies, contact the Race Director who will be happy to work with you. 2018 entries may be transferred to another person for the 2018 race only - contact the Race Director at jim@brunswickmultisport.com to do this. The deadline for transfers is 25 April 2018 - Midnight. NO RACE DAY TRANSFERS PLEASE

Thank You
Race Shirts - Cut Off is 11 April 2018 to order online
The Option to add a Race Shirt with Registration was 4/11/18. You can still choose to buy a Race Shirt on Race Day for $10.00. This method allows us to manage the number of shirts we by and limit over-ordering (or Under-Ordering) - waste. Thank You for Understanding
Sponsors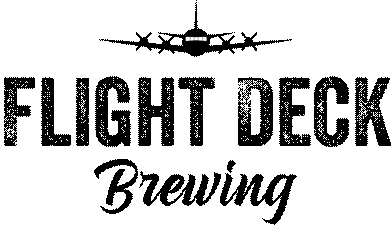 | Sub Event | Cost | Distance | |
| --- | --- | --- | --- |
| | $15.00 | 1mi | |
| | $20.00 | 1mi | |
| | $30.00 | 5km | |
| | $35.00 | 5km | |
| | $35.00 | 10km | |
| | $40.00 | 10km | |
| | $45.00 | 13.1mi | |
| | $50.00 | 13.1mi | |
| | $50.00 | 14.1mi | |
| | $55.00 | 14.1mi | |
| | - - | 0.3mi | |
BRUNSWICK EXECUTIVE AIRPORT - MRRA - MIDCOAST TRIATHLON CLUB - TOWN OF BRUNSWICK MAINE: SPECIAL EVENTS RELEASE FORM RELEASE FROM LIABILITY IMPORTANT: THIS IS A LEGAL DOCUMENT Please read and understand this document before signing. If you have any questions please ask us or consult an attorney. The MRRA , the MidCoast Triathlon Club (MTC) and its staff have done everything possible to assure that you have a rewarding experience while participating in this event. We wish to inform you that these events are not risk free. We do not want to heighten or reduce your enthusiasm for the experience, but we do want you to know in advance what to expect, and to be informed of some of the possible risks. By signing, anyone (runners, walkers, volunteers & spectators) participating in the events/races or expo sponsored by, MRRA or MTC agrees to indemnify and hold the U.S. Government, the MRRA, The town of Brunswick, The MTC, its officers, agents, volunteers and employees harmless for any resulting damage, injury, or death. RUNNING: ACKNOWLEDGEMENT OF RISK I understand and agree that there is a certain amount of risk associated with running and associated sports activities. I understand that running or walking upon the sidewalks, tarmac, inactive taxiways, inactive runways or roadways, on a operational air field could result in injury, and in some instances serious injury or death. WAIVER AND RELEASE I certify that I am fully capable of participating. I state that I have read the above statement on some of the possible risks associated with this activity. Therefore I assume responsibility for myself, and for any bodily injury including death that may occur. In consideration for permission to participate in this program, I agree to release, indemnify and hold harmless the Town of Brunswick, the MRRA, The MTC and/or its officers, agents and employees, acting officially, from any and all claims, demands, suits, actions, proceedings, loss, costs and damages of any and every kind and description, including attorneys fees and/or litigation expenses, which may be brought against or incurred by the Town of Brunswick ME, the MRRA, the MTC and/or its officers, agents or employees on account of any loss or damage to any property, for any personal injuries or even death, to the extent that such damage, injury or death is caused by, arising out of, or contributed to, by reason of any act, omission, professional error, fault, mistake, or negligence in connection with, or incident to, any activities associated with this program. This hold harmless form is applicable to any heirs, executor, administrator or family members seeking relief on my behalf or for my participation in this program. I have read, understand and AGREE to this Liability Waiver.