Event Closed
The event administrator has closed online registration for this event.
Event Information
Collect Sponsors for Your Chance to Win fabulous prizes!
Please help us reach our goal of raising $20,000 by gathering pledges from your friends, family, coworkers and others as sponsors, and the adult race participant who raises the most $$$ through pledges will WIN a fabulous gift valued at $100 and free registration for next year's amble!

The best fundraiser of the Kids Fun Run will WIN a sport's themed gift basket valued at $50!

Download a pledge form (www.ammonoosucamble.org)and start collecting now, bring the completed form and your total pledges with you on race day.
Course Maps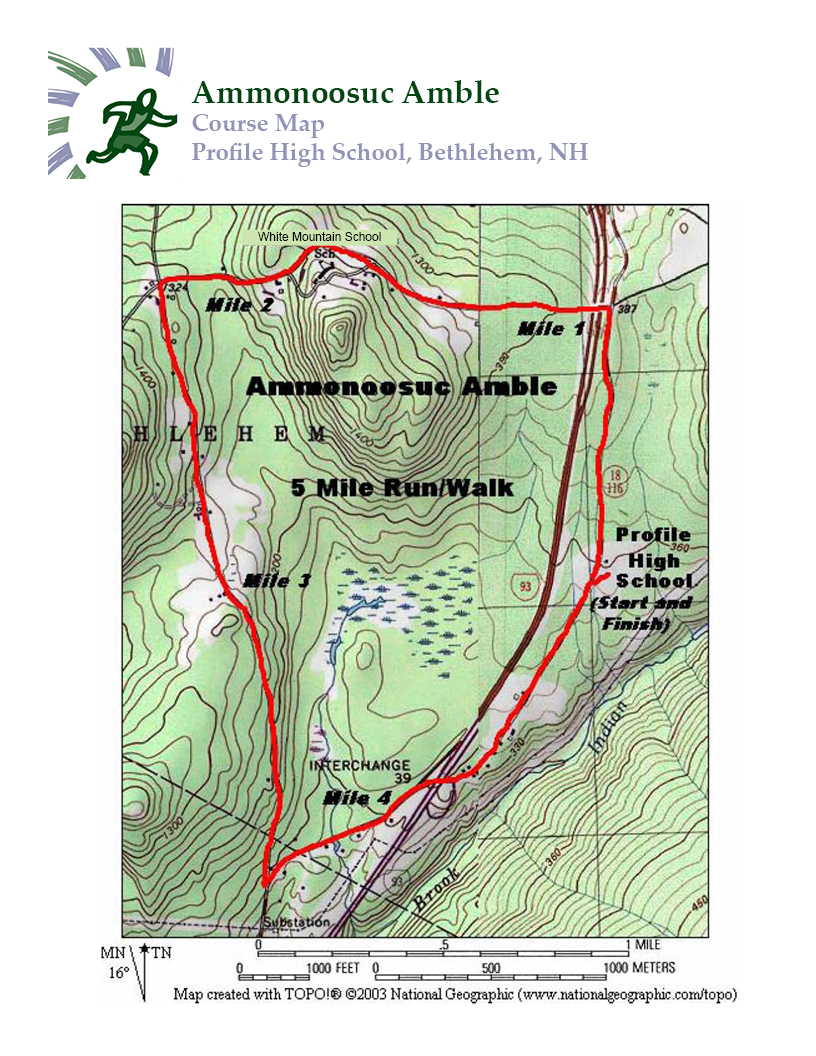 Team Registration Style
Please select a method of registration below:
Join a Team: Pick from a list of team names on the next page and join your team.
Create a Team: Once you create a team, participants can join your team under the "join a team" option above.
Individual Registration: Register as an individual participant.
I hereby for myself, my heirs, executors, and administrators, waive and release any and all rights and claims for damages I may have against Ammonoosuc Community Health Services, Inc., Profile School District, race staff and/or sponsors of the Ammonoosuc Amble and hold them harmless for any and all injuries or illnesses suffered in connection with this event. Further, I grant full permission to any and all of the aforementioned to use my likeness in all media, including photographs, pictures, recordings, or any other record of this event for any legitimate purpose.